Reliable Hardware, Quality Software, User-Friendly Features
Vibration Research's Medallion III controllers are a cost-effective and reliable option for running basic vibration tests.
Vibration Research's Medallion III is an economical alternative for customers who run basic vibration tests. This controller offers a limited range of basic features and functionality as well as Vibration Research's well-known stamp of quality. Each Medallion III is individually tested before shipping and comes with a one-year warranty that protects your investment and your testing environment.
Hardware
Vibration Research's Medallion III controllers are designed and engineered to provide value – including reliable performance, accurate testing, and user-friendly features. Here's what test engineers running routine scenarios can expect from our entry-level controller:
Common hardware platform and built-in self-diagnostics
No special boards or special drivers needed
Compatible with any PC in your lab
A basic reporting package
User-editable templates
4 input channels
Digital Remote Interface
Compatible with any Shaker
13.000 lines of resolution
>120dB dynamic range
Sample frequency up to 108.000Hz
Automated calibration check
TEDS (IEEE 1451.4) smart transducer interface
Gigabit Ethernet connection speed
Software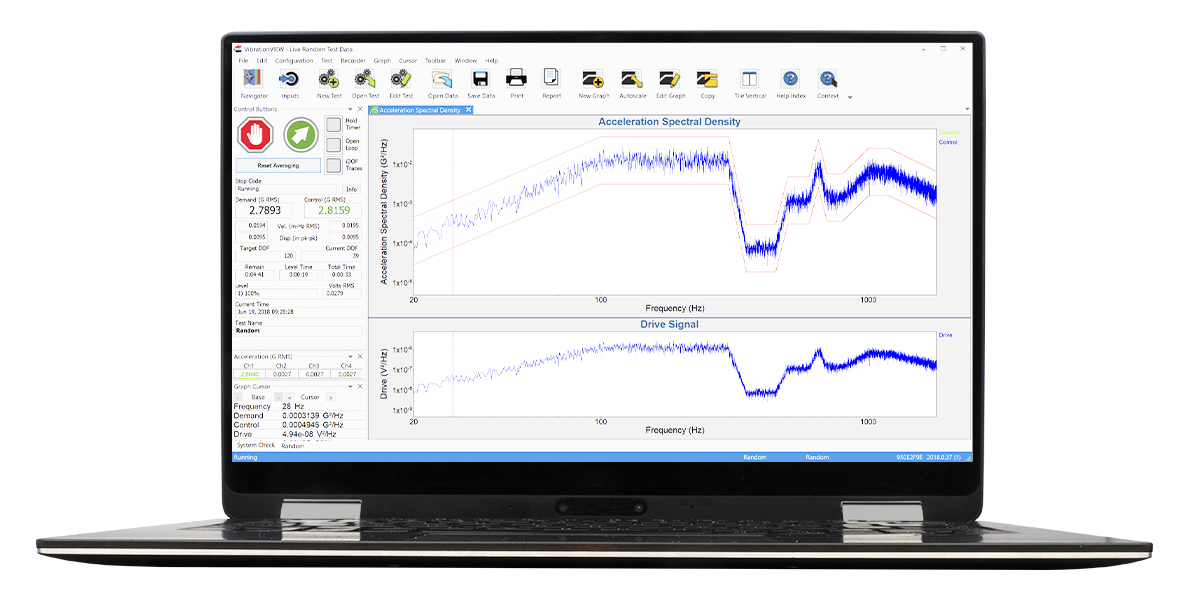 Intuitive and flexible, the Medallion III is run with Vibration Research's proprietary software that sets-up and monitors vibration tests and performs basic reporting. It runs on Microsoft Windows except for Windows XP and earlier versions. Offering the convenience of digital remote monitoring, the Medallion III software is configured with sine, random, shock and SRTD as the standard test package and can be optionally configured with any of the additional test modules:
Test sequencer
Pasted trace overlays
Drag-and-drop
Multi-language
Cursor functions
Custom reporting
Download our Medallion III Software
Customer Service
At Vibration Research, we believe ongoing support is just as important as the initial installation.  Ask about our:
Dedicated customer support team
Virtual live and on-demand education
Upgrades and support agreements
Onsite and offsite training
More Information
Download our Medallion III Brochure
Download our VibrationVIEW Brochure
Take a Demo
Contact a VR Sales Representative