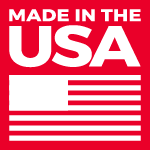 Celebrating over twenty years in business, U.S. based Vibration Research (VR) is the innovator in vibration control. We listen to our customers' needs and offer testing products, software and support that deliver unrivaled value. Quality and precision were on the mind of John Van Baren, Vibration Research's President and CEO, when he set out to develop the industry's best controller in the early 1990s. With advances in technology and a commitment to hiring and retaining the brightest minds in vibration control, the company's products help customers test real life scenarios in their labs.
Our leading-edge products include our best-selling VR9500 Controller and easy-to-use VibrationVIEW software. These are used by in-house and outsourced testing labs and engineers in a wide range of sectors across the world. VR's innovative and patented applications – such as FDR, Kurtosion®, FDS, iDOF®, and STAG – solve troublesome industry issues like over and under testing and predicting a product's point of fatigue. Vibration Research's headquarters is a state-of-the-art facility based in Jenison, Michigan.
Want more information?
Download our VibrationVIEW Brochure
Take a Demo!
Contact a VR Sales Representative